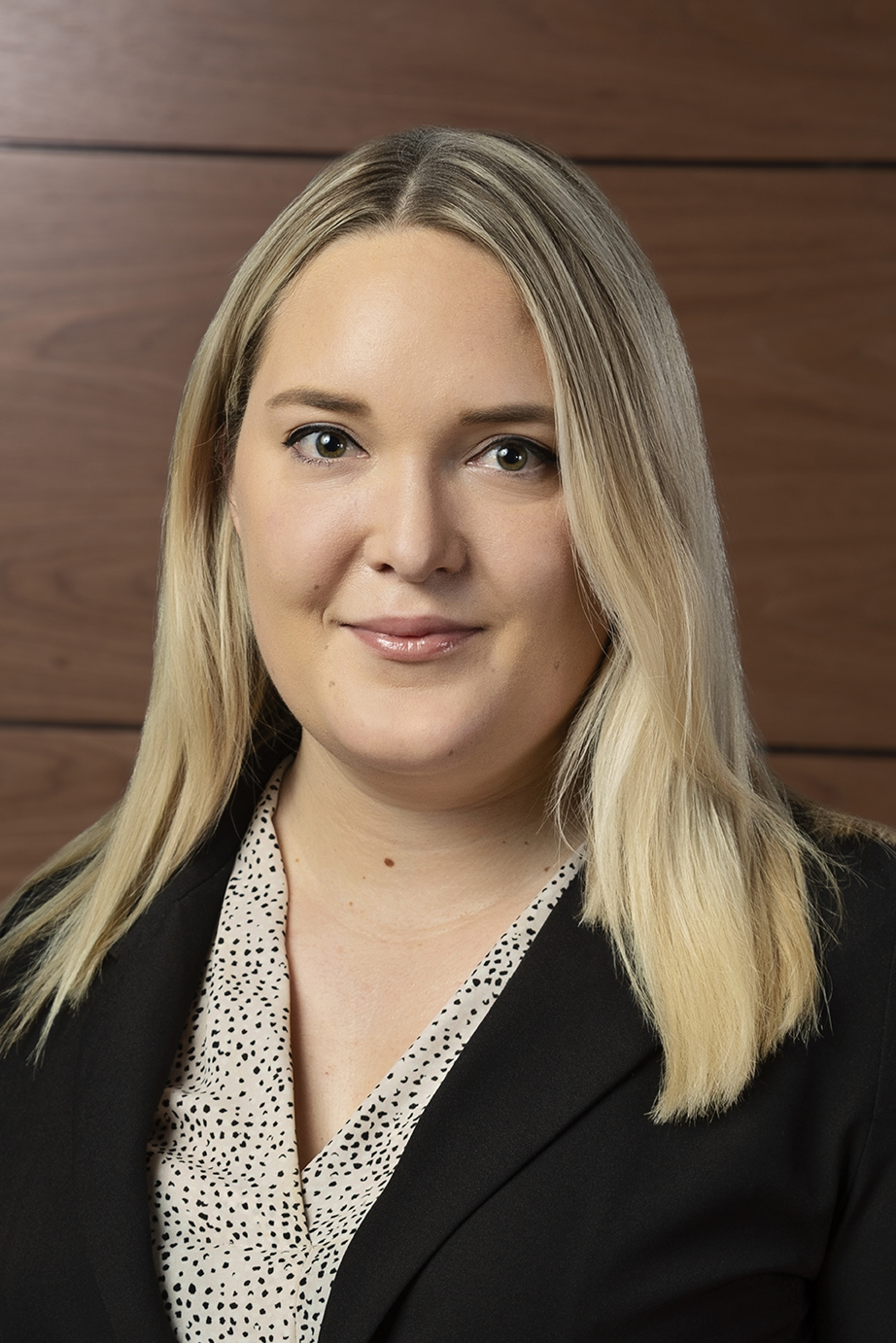 Haley Stearns
Areas of Practice
BACK TO OUR TEAM
Haley is an associate lawyer practicing primarily in criminal defence, civil and commercial litigation. She is a ferocious advocate for her client before courts, arbitrators or tribunals, and an effective negotiator.
Practice
Criminal Defence
In her criminal defence practice, Haley is available to assist clients facing criminal charges or wanting to appeal their conviction or sentence in relation to a broad range of criminal offences, including: drug offences; weapons and firearms offences; property offences; driving offences; violent offences; sexual offences; economic or fraud offences; cyber-crime offences; regulatory offences; and various other offences.
Civil and Commercial Litigation
In addition to her criminal defence practice, Haley practices generally in civil and commercial litigation.
Haley has experience in a broad variety of areas including: partnership disputes; commercial leasing; non-compete, non-solicitation, and confidentiality agreement disputes; employment law; defamation; residential tenancies; and many other areas. Haley is also particularly interested in appellate advocacy in the civil and commercial litigation context.
Background
Before joining Gerrand Rath Johnson LLP, Haley was an associate and completed her articles with a large Western Canadian law firm. She obtained her Juris Doctor in 2021 from the University of Saskatchewan College of Law and was called to the Bar in 2022. While attending law school, she worked as a research assistant on prison law and access to justice research. She represented the University of Saskatchewan College of Law at the Laskin moot court competition in Administrative and Constitutional Law, and was on the winning team for an Environmental Law moot. Haley was also selected to be on the Dean's Forum on Access to Justice and Dispute Resolution, where she made recommendations for access to justice initiatives in Saskatchewan. Prior to law school, Haley studied Business Administration at the University of Regina.
Haley has been formally recognized for her academic achievement, leadership, and community involvement through various scholarships and awards, including the following:
Nasser Family Gold Medal in Leadership (2021)
Lorelle and David Schoenfeld Award in Environmental Law (2021)
Harris, Lauretta and Raymond Early Parr Memorial Scholarship in Law (2020)
The Honourable Judge William Ross Campbell Award (2019)
Saskatchewan Association of Human Resource Professionals Scholarship (2018)
We for She Award for Women in Business Administration (2018)
First Place Award, Ryerson University Organizational Behaviour Case Competition (2018)
University of Regina Alumni Association Dr. John Archer Scholarship (2017)
RBC Woman in Leadership Scholarship (2017)
SaskEnergy Scholarship (2017)
Bonnie Dupont Women Inspiring Leadership Scholarship (2017)
Academic Silver Scholarship (2017)
Haley is dedicated to volunteer work and giving back to the community. She currently volunteers with Pro Bono Law Saskatchewan and serves as the Treasurer of a local charity.